Job Posting Status is Expired Please note that the job is not published for job seekers and you will not receive any applicants due to the job status.
Upload
الخدمات الصحية بوزارة الدفاع
Riyadh, Saudi Arabia
Posted 2022/04/07 09:57:23
Expires 2022-04-21
Ref: JB1100023316
Duties and Responsibilities
- Be assigned duties to work in any of the Pharmacy premises including Inpatient, Outpatient, CDU, Satellite, Stores and Narcotic & Scheduled Drugs.
- Work under the supervision of a Pharmacist to:
- Demonstrate a thorough knowledge and understanding of the duties and
responsibilities of the position to which he/she is assigned.
- Apply policies and procedures.
- Is able to use pharmaceutical-medical terms, abbreviations, and symbols
commonly used in the prescribing, dispensing and charting of medications in the
institution.
- Accurately read and properly interpret prescriptions and orders before filling.
- Accurately fill prescriptions and orders with correct medications, quantities and
suitable shelf life.
- Prepare IV, Cytotoxic Kardex accurately.
- Prepare and mix small and large volume parenterals including PN and cytotoxics, under asceptic conditions.
- Be able to assist in running audits, studies and collection of data as per approved
protocols.
Skills
*Good communications Skills.
*Open Personality With the ability to take instructions.
*Experience in extemporaneous compounding.
Education
دبلوم في العلوم الصيدلانية
Job Details
Job Location
Riyadh, Saudi Arabia
Company Industry
Medical/Hospital
Company Type
Employer (Private Sector)
Job Role
Medical, Healthcare, and Nursing
Employment Type
Contractor
Preferred Candidate
Years of Experience
Min: 0 Max: 0
Residence Location
Riyadh, Saudi Arabia
About This Company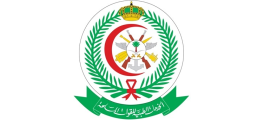 الخدمات الصحية بوزارة الدفاع
Healthcare, other
Saudi Arabia
Similar Jobs