Job Posting Status is Expired Please note that the job is not published for job seekers and you will not receive any applicants due to the job status.
Upload
الخدمات الصحية بوزارة الدفاع
Riyadh, Saudi Arabia
Posted 2022/06/08 12:20:25
Expires 2022-06-18
Ref: JB1100024446
Duties and Responsibilities
The Staff Nurse is responsible for the provision of holistic nursing care that meets standards within the scope, practices and framework for Registered Nurses in accordance with PSMMC Policies and Procedures.
Duties:
1-Deliver and maintains safe nursing care based on the City Wide Policies and Procedures.
2-Utilize evidenced-based approach in the application of nursing process in rendering quality patient care.
3-Use critical thinking ability in identifying patient's priority needs and demonstrates sound clinical decision making in rendering holistic nursing care.
4-Liaise with the healthcare professionals to ensure appropriate care is provided to all patients.
5-Ensure family and patient's rights are protected and respected.
5: 1-Advocate on behalf of their patients to ensure quality healthcare services are provided.
5: 2-Provide health education to patients, relatives and caregivers.
5: 3-Maintain privacy and confidentiality of all patient-related information.
*Ensures that appropriate informed consent is obtained for patients undergoing relevant medical and surgical treatment and interventions:
1-Demonstrate proficiency in the management, operation and utilization of stocks and equipment.
2-Participate in maintaining a clean, safe and tidy unit.
Skills
*Current working knowledge of area to which assigned.
*Computer literate.
*Good communication skills.
Education
Job Details
Job Location
Riyadh, Saudi Arabia
Company Industry
Government Sector
Company Type
Employer (Private Sector)
Job Role
Medical, Healthcare, and Nursing
Employment Type
Contractor
Preferred Candidate
Years of Experience
Min: 0
Residence Location
Riyadh, Saudi Arabia
About This Company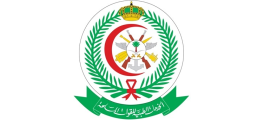 الخدمات الصحية بوزارة الدفاع
Healthcare, other
Saudi Arabia
Similar Jobs