إنتهت صلاحية هذا الإعلان الوظيفي لقد إنتهت صلاحية هذا الإعلان الوظيفي و هو غير مفتوح حاليا لأي طلبات عمل.
إرفاق
Armed Forces Medical Services
السعودية
تم النشر 2019/09/30 04:23:02
تنتهي 2019-10-08
الرقم المرجعي: JB1100002344
المهام و الواجبات
Be assigned duties to work in any of the Pharmacy premises.
Work under the supervision of a Pharmacist to:
Accurately read and properly interpret prescriptions and orders before filling.
Accurately fill prescriptions and orders with correct medications, quantities and suitable shelf life.
Properly and elegantly fix labels to containers.
Prepare and mix small and large volume parenteral including TPN and cytotoxic under aseptic conditions.
Monitor and fill Ward Stock Lists.
Label, re-label and fill unit Dose cassettes whenever implemented.
Monitor shelves and assist in requesting and topping up needed medications in Store and/or Dispensing Area.
Inspect medications on shelves, identify short-dated batches and remove expired ones.
Operate efficiently repackaging equipment such as Unit Dose machines.
Pack/re-pack CPR boxes, FRD drums, Doctor's Bag, and other medications received in hospital size packages.
Maintain necessary documents and logbooks.
Prepare extemporaneous formula following approved procedures.
Screen returned medications and apply appropriate action(s) as guided by the Policy and Procedure.
Run labels and fill lists required for efficient Unit Dose System (whenever implemented).
Assist in the delivery of medications to the wards whenever needed.
Be able to assist in running audits, studies and collection of data as per approved protocols.
Assist in stock-taking and inventory procedures.
Assist in applying strict procedures to control the use of narcotic and scheduled medications.
Assist in preparing quarter and annual reports as required by the hospital and/or Ministry of Health.
Assist in the accomplishment of any task or duty which may be assigned to a technician.
Respond to Major Disaster calls and related demands.
Assist in maintaining high level of security and safety aspects in all areas of Pharmacy, especially in the IV Room and Storeroom.
Assist in maintaining class 100 standards in the IV Room.
Perform other applicable tasks and duties assigned within the realm of the employee's knowledge, skills and abilities.
المهارات
Good communication skills
Open personality with the ability to take instructions.
المؤهلات العلمية
تفاصيل الوظيفة
قطاع المنشأة
صحة عامة/ممارس/فني
طبيعة عمل المنشأة
صاحب عمل (القطاع الخاص)
الدور الوظيفي
الطب والرعاية الصحية والتمريض
المرشح المفضل
المستوى المهني
مبتدئ الخبرة
منطقة الإقامة
الخرج, المملكة العربية السعودية
الجنسية
المملكة العربية السعودية
نبذة عن المنشأة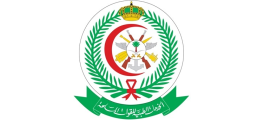 Armed Forces Medical Services
غير ذلك
المملكة العربية السعودية
وظائف ذات صلة